Dikte van de houten profielen – 78/98 mm
Dikte van de glazen panelen – 28/52 mm
Twee afdichtingslagen
Aan de binnenkant zijn er verschillende decoraties mogelijk
U-waarde maximaal 0.77 W/m2K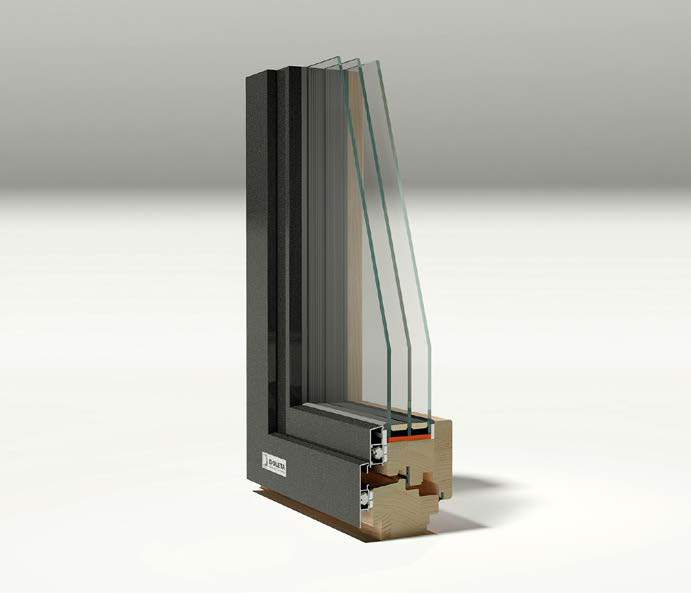 "Doleta Modern 10" is the latest product by the technologists and designers of JSC Doleta. It marks the cost revolution in the market of wooden windows cladded with aluminium. The windows of Doleta Modern 10 system are the cheapest aluminium wrought wooden windows with their quality, design and thermal characteristics being on the same level as other products from the same range. Doleta Modern 10 share the same thermal characteristics as passive house windows (Uw up to 0.8 W/m2K). Aluminium cladding of windows creates protection from harmful environmental effects.
Wooden windows Doleta Modern 10 are designed for public buildings, budget objects that require not only good production characteristics, modern design and longevity but also low costs. Their thermal characteristics, benefits of aluminium cladding, individual design and a wide selection of styles make Doleta Modern 10 wooden windows more and more popular among the solutions for private houses, condominiums and private residencies.